Terracotta Warriors
Terracotta Warriors, which is praised as "the eighth major miracle of the world", including Vault 1,2,3, with the total area of 22,780 square meters . It shows a surpringsingly high level in crasftmanship and sculpture are the most significant archeological excavations of the 20th century.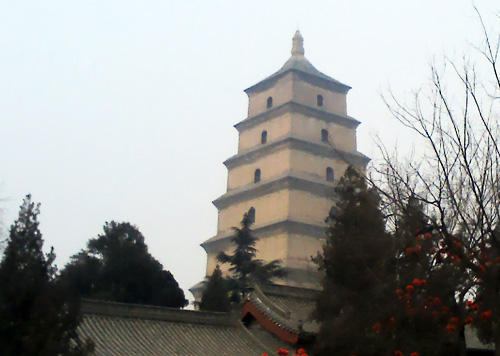 Big Wild Goose Pagoda
Big Wild Goose Pagoda in Xi'an date back about 1300 years during the Tang Dynasty. Built to store and translate Sanskrit Buddhist Scriptures that a monk brought from India, it was initially built in 652 with only five floors. Several decades later, two more floors were added. Today, it is the only tall pagoda of the historic Tang era still standing.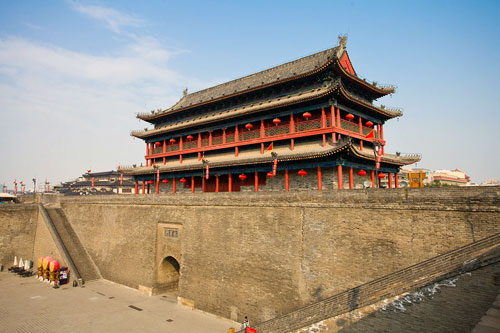 The City Wall
Xian City Wall is located in the Xi'an Center, the existing walls built in the Ming Hongwu seven years to 11 years 1374-1378, has been 600 years of history, is one of the late Middle Ages in the history of China's most famous walls of buildings, is extant in China the most complete a ancient city wall building. It's also very good that riding on a bicycle in there.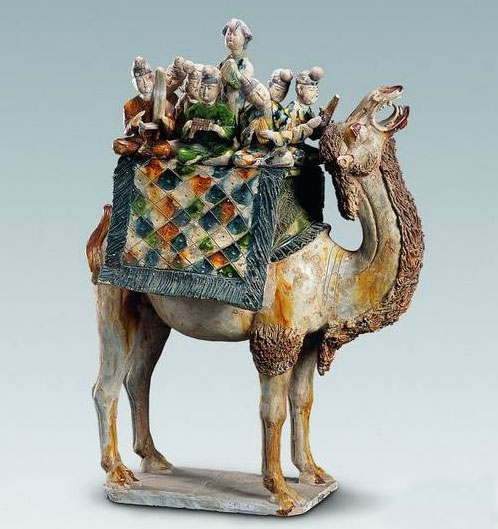 Shaanxi History Museum
Shaanxi history museum is a national comprehensive history of large-scale museum, Shaanxi collection of precious relics unearthed in Shaanxi more than 37 pieces. Most of the Han and Tang Dynasties relics, relics of the Ming and Qing Dynasties for seeing the lovers, is a major feature. Compared with the typical collection has the following eight categories: bronze wares, the Tang Dynasty tomb murals, ancient pottery, ancient ceramics, ancient building materials, Han and Tang bronze mirrors, gold and jade, ancient currency.
Great Mosque
According to the existing temple inscription records, the Great Mosque is created in the Tang Emperor Xuanzong Tianbao the first year (AD 742), dating back more than a thousand two hundred and fifty years of history. After the song, yuan, Ming and Qing several times rebuilt and expanded in particular, and gradually form now on a grand scale, spectacular, building, Taiwan, pavilion, temple layout compact and harmony and solemn of a group of ancient buildings group.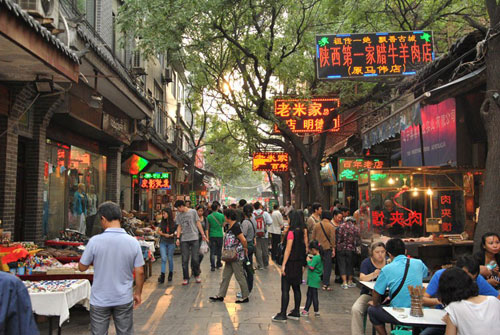 Muslim Street
Muslim Street is the most visited street - Muslim Quarter, with many shopping and entertainment centers around it. Muslim Quarter which many special local products and snacks to be found along this street. You can enjoy preserved meat, casserole, various noodles, etc.
Xian Airport Transportation